MDTI-TA-2021-120
Date:
03 December 2021
All air passengers 2 years or older with a flight departing to the US from a foreign country at or after 12:01am EST (5:01am GMT) on December 6, 2021, are required show a negative COVID-19 viral test result taken no more than 1 day before travel, or documentation of having recovered from COVID-19 in the past 90 days, before they board their flight.
Acceptable SARS-Cov-2 Tests:
– a viral test that could be either an antigen test or a nucleic acid amplification test (NAAT)
– Reverse transcription polymerase chain reaction (RT-PCR)
– Reverse transcription loop-mediated isothermal amplification (RT-LAMP)
– Transcription-mediated amplification (TMA)
– Nicking enzyme amplification reaction (NEAR)
– Helicase-dependent amplification (HDA)
A test result must be in the form of written documentation (paper or digital copy). A negative test result must show the sample was taken no more than 1 day before the flight.
Furthermore, all non-U.S. citizen, non-U.S. immigrants traveling to the United States by air are required to show proof of being fully vaccinated against COVID-19.
Accepted COVID-19 Vaccines: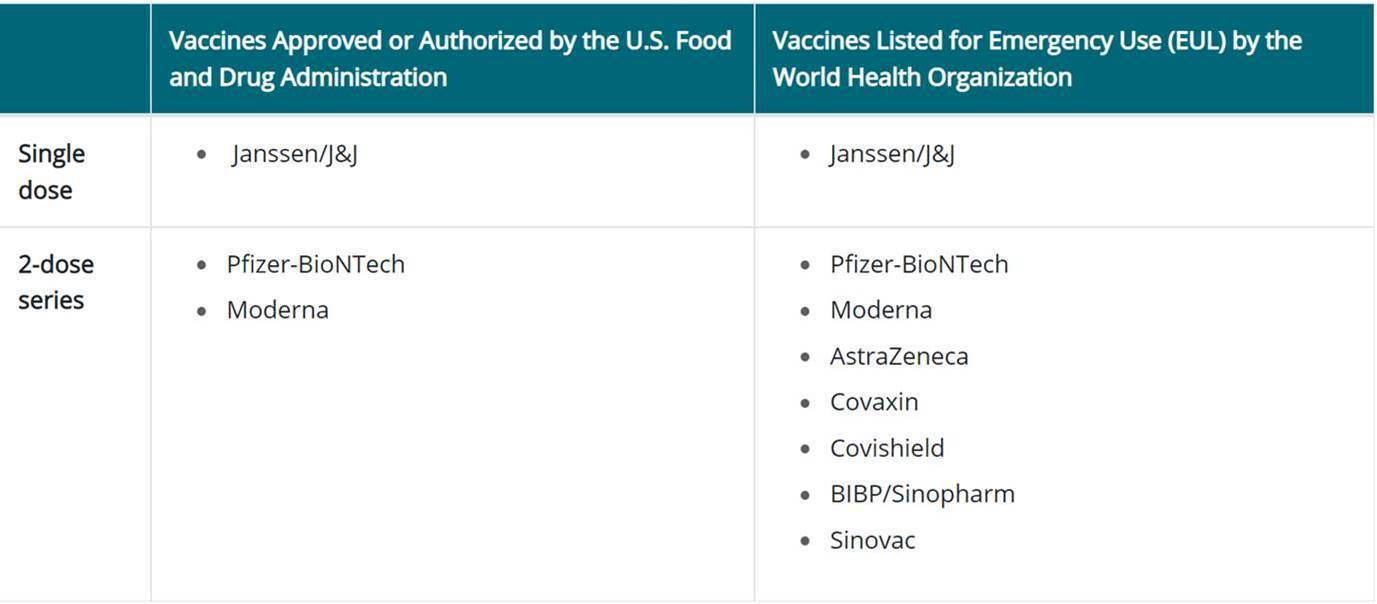 Acceptable Proof of Covid Vaccination:
As a reminder, be sure to have your required documents, such as your passport and any visa or other entry/residency documentation. All Visa Waiver Program travelers must have a valid, approved Electronic System for Travel Authorization (ESTA) for travel to the United States. The United States Government recommends travelers log in and review their ESTA status in advance of travel.
SOURCES:
https://www.cdc.gov/coronavirus/2019-ncov/travelers/noncitizens-US-air-travel.html
Marsman Drysdale Travel Inc.
Our standard operating hours starts from 8:30AM until 5:00PM daily. For emergency support, after office hours and weekends, you may reach us through our hotline, +63918 979 0937 (Smart), available from 5:00PM to 2:00AM (next day).